Rockstar Games upcoming wild west adventure is a step forward for virtual world realism and a reminder that cowboys, too, had to face up to modernity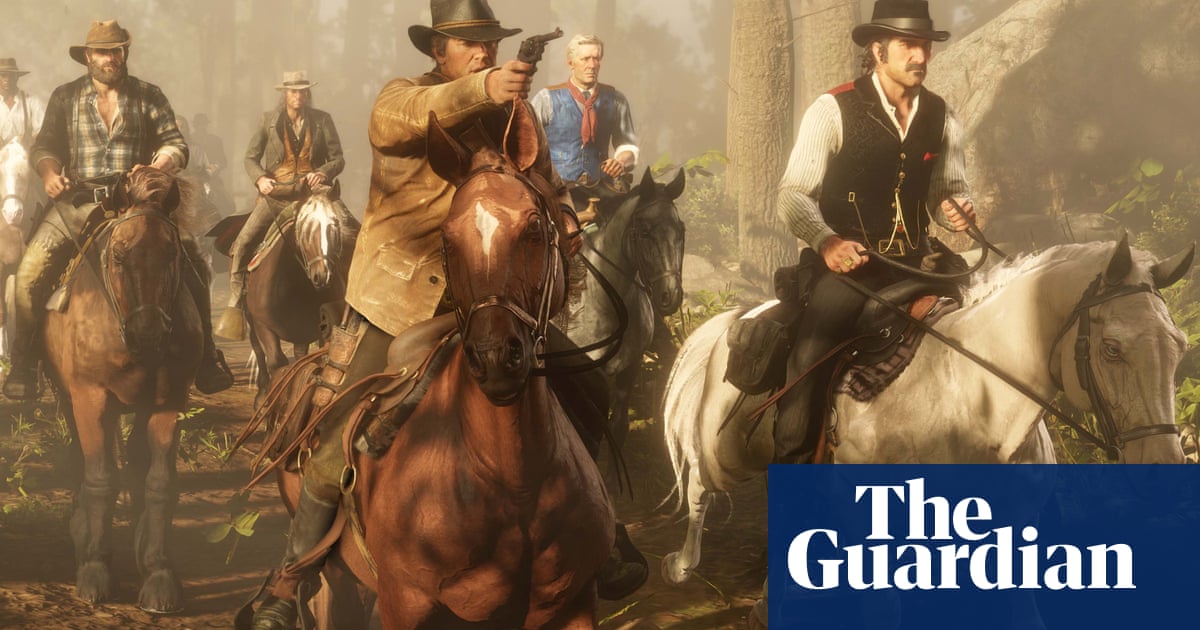 Left to my own devices with Red Dead Redemption 2 for a few hours, I was expecting to see sweeping open plains interrupted by mesas, dusty frontier towns with swing-door saloons and wary inhabitants, and a gang of crusty outlaws sharing stories around a campfire then riding through the woods on their way to a shootout. This astounding virtual wild west models itself on the classic Hollywood image of that time, the same fantasy as depicted in Westworld. What I wasnt expecting in my brief preview was a city, Saint Denis, modelled on turn-of-the-century New Orleans.
Saint Denis is every bit as detailed as the modern American cities that Rockstar has previously created for its Grand Theft Auto series, teeming with period detail. Riding into town as outlaw frontiersman Arthur Morgan, I suddenly felt like a tragic anachronism. A tram rolled past, and I tied up my horse to board the next one, riding along wide, tree-lined avenues, past the bustling docks and the grandiose train station, through industrial areas where chimneys belched smog and workers trudged back and forth between factories and homes. Stepping out on to the streets, I saw boys hanging out aimlessly by the water, people buying and selling things at the market, hundreds of simulated people going about their pretend lives. Attracted by the lights outside an ornate theatre, I walked in and bought a ticket to a vaudeville show, and watched a virtual crowd applaud virtual actors for a good five minutes before remembering that this was a video game and I could leave any time.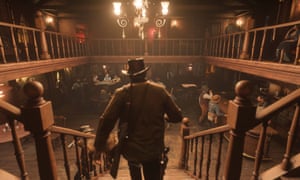 Read more: https://www.theguardian.com/games/2018/oct/10/red-dead-redemption-2-wild-west-adventure-realism-preview